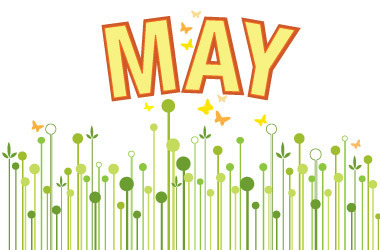 April 5th through December 20th Baltimore Farmers Market is open.  7 am Sundays until sellout
(noon-ish) Under the JFX at Holliday and Saratoga St.
May 1-2 -11AM-8PM Baltimore FlowerMart–   Nothing says spring like Baltimore's annual FlowerMart. Plenty of flowers as well as gourmet food vendors and live entertainment.  . Don't forget your hat and be sure to grab a lemon stick, the signature sticky treat.  Parks surrounding Washington Monument and Mt Vernon Place
 May 1 – 2 Towsontown Spring Festival. This event has turned into the largest outdoor  festival in Maryland,  400 Washington Ave.
May 2,   9th Annual Fiesta 5K for ALS Research    Power Plant Live! Baltimore, Maryland Run – Walk – Volunteer Start a Team – Join a Team – Support ALS Research
May 6-10 – 10 am   AVAM Kinetic Sculpture Race– Come see this whacky and quirky Baltimore annual race.  See human powered sculptures trek the streets, mud and harbor waters   American Visionary Art Museum.
May 6-10 –Maryland Film Festival– Original and 3 eclectic films from all over the world.. Various prices and locations.
May 12- Living Seashore-National Aquarium's new interactive exhibit with 2 touch pools filled with over 150 sea animals such as sea urchins, stingrays and jellyfish.   Fridays after 5 runs year round with  half price admission at the National Aquarium 5 p.m. and 8 p.m. (exploring until 9:30 p.m.) .  501 E Pratt St.
May 14- MICA Artwalk– 5-9 PM.  A 2 mile walk along a path lined with amazing artwork, available for purchase, showcasing nearly 400 artists from the class of 2015.  1303 Mt Royal Ave
May 16/17 –Wine in the Woods– Gourmet treats, live bands and wine tasting.
5950 Symphony Woods Road, Columbia.
May 16th –Preakness Gates open at 8 am.  Place your bets or just go and have a good time in the infield.  Pimlico Race Course 
May 23/24 Brew at the Zoo 1-7PM. Lions and Tigers and…Beers!  Food vendors and live music.
 Phillips Crab deck is back through Sep 07, 2015The Crab Deck menu features traditional Eastern Shore Crab House favorites, locally sourced and prepared by expert hands. 601 E Pratt St.
Sunday May 10th
Happy Mother's Day